Unlocking The Wisdom Of  Horses Within You
Pre order the book here:

Watch the launch video to find out more
Detailed info about how to join the project can be found here.
About the project
Publisher, author and space holder Lina Petersdotter and inspirational artist Nica Ware is launching the new co-author project "unlocking the wisdom of horses within you".
❤️ Can you here the whisper of horses? Can you feel their heartbeat in yours? Are you ready to share your story of how you unlock your connection with the wisdom of horses in you?
Then we truly and deeply want to welcome you to this magical journey of sharing your story, the keys which opened you up for the wisdom of horses and allowed them to guide you on your way through life.
We are in the beginning of the movement to free all of nature (including ourselves) from the oppression that man kind has put upon us. As a part of this movement we are creating a project to help humans unlocking the wisdom of horses within them, allowing the horses to guide our way in to this new era of living. Together.
Are you one of those who carries the whisper of the horses in your heart? Are you ready to share your story to inspire others? Then join us for this co-author project (which is so much more then a book project) and make the movement move! ❤️
So come and join us at this live launching where we share about our passion for this project, about the work and how you can choose to step in if you feel this calling echoing in you just as powerful as it's echoing in us 🙏
We will livestream at the Facebook page and YouTube channel "School of Mother Earth". If you don't have the possibility to go live with us you'll have the possibility to watch the stream afterwards.
Thank you for sharing this journey with us!
/ Lina and Nica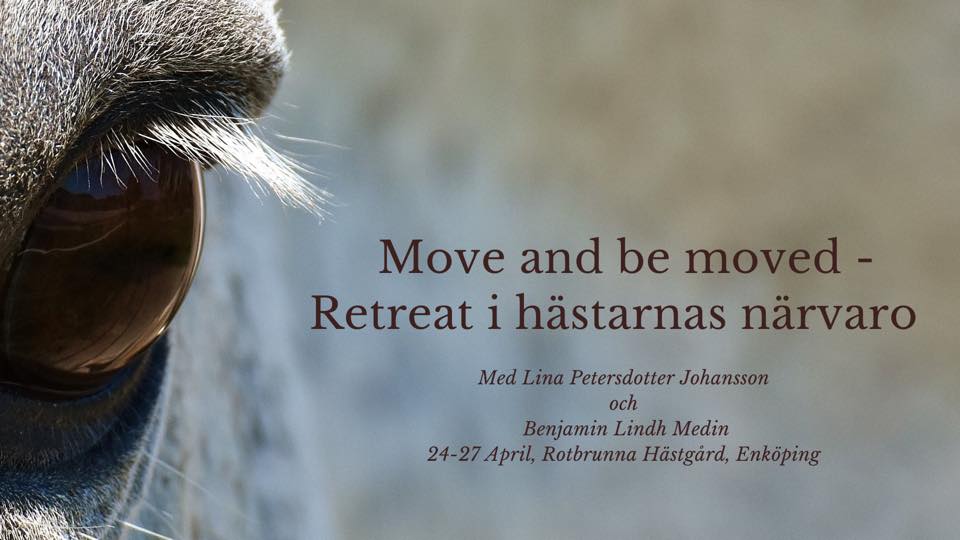 Fördjupning i sensitivitetens kraft - Känn närheten av ditt eget väsen Vad händer om du tillåter dig att bli berörd? Hur känns det att vara i kontakt med dig själv? Det här är vår inbjudan till dig att lära känna din egna känslighet och från den undersöka hur vi kan...
For me, communication is everything and nothing at the same time. Communication is unlimited,uncountable, and often unseen. I try to inspire others to listen, and I love guiding them to find their pathto inner wisdom.Since I was a kid, animals have been more important...
read more