Biographies
In this space you will find presentaions of the authors and horses that are part of this project.
Lina Petersdotter Johansson – Sweden
Horse: Cassiopeia
Lina describes herself as a mixture between the fluent, porling water and the deep vibrating hoofbeats of galopping herd of horses. Her journey is a constant journey home. Home to her self, mother earth and the horses…
Saskia Iten – Switzerland
Horse: Oak
I am an empathic soul, deeply connected with nature and animals. My energetic roots are my wings that carry me through life. My wings are unfolding. With every sunrise I lean more into my heart, I am growing stronger into my own nature, following my intuition and starting to shine brighter to give a little light to the ones not seeing their own yet and still stepping in the dark...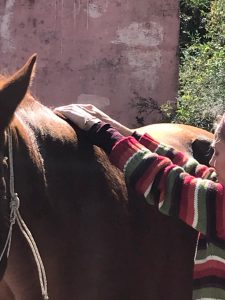 Saskia Bilger Marroquin – Argentina
Saskia was born and grew up in a small village in the south of Germany. Since a little girl, she felt very connected to the elemental force of nature and all kinds of animals, specially to horses…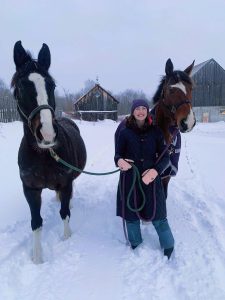 Elsie Reford – Canada
Horses: Fara and Ike
For many years, Elsie thought she was a true horsewoman. Growing up within the mainstream horse industry, where red ribbons (Elsie is Canadian!) and perfect braids personified knowledgeable horse ownership, it wasn't until her mare Fara began breaking down in that very world that Elsie's whole perception on life as a horse-person began to fall apart…
Aneta Szubart-Poland
Horse:
Pomponik
Aneta is a wild soul always seeking adventure, ceasing to stay still for more than a moment. Having been drawn to nature from her earliest years. Mostly to the deep forests and vast seas, endless in their magnitude of life. When she walks alone through the forest and wades in the ice-cold sea, she feels more alive than ever and not at all alone…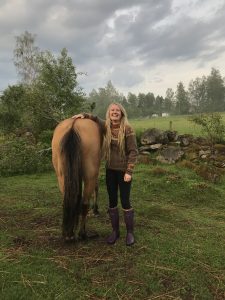 Lina Hansson – Sweden
Lina is an experienced social worker, focused on working with youth. With a background in social studies, she explores topics such as equine-assisted interventions and different ways of training and interacting with animals in line with contemporary research in ethics. She does this with a focus on concepts such as empathy, self-compassion and acceptance. Together with her herd of horses she slowly opens up for others to meet horses in a gentle way...
Cheri Pallett – USA
Horse: Glory
I can't remember a time in my life that I didn't yearn for a horse. My longing was fulfilled the first time when I was eight years old with the purchase of a young gelding named Blue Boy.
Within a few years, I set my sights on the horse show scene, and with that I said goodbye to Blue and hello to a fancier horse. I loved showing and winning ribbons!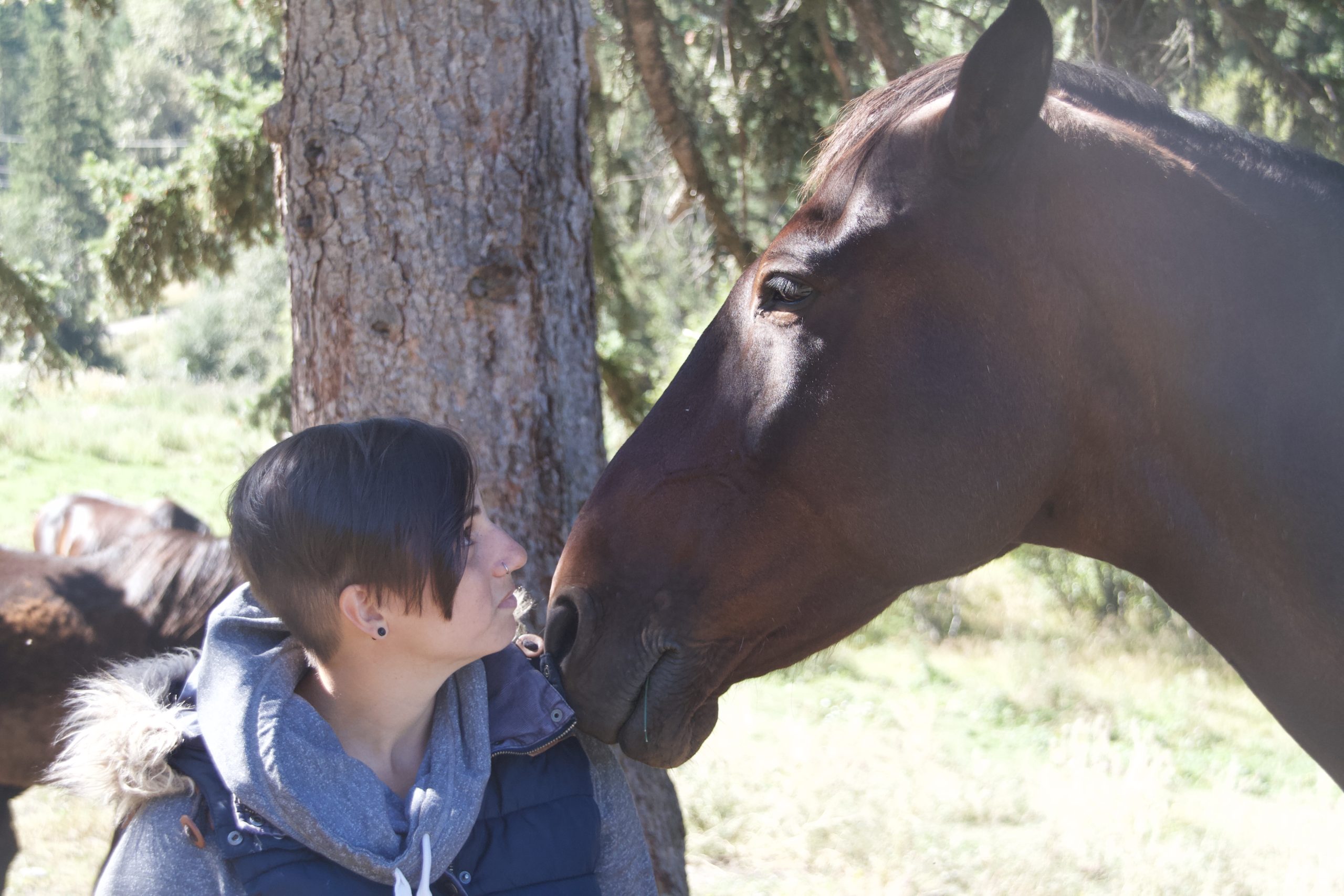 Angela Saieva, Canada
I have always felt a deep connection with horses. I feel that horses are encoded into my DNA. They are also written in the stars as my astrological chart is filled with Sagittarius, which is my sun sign. When I'm with horses I can connect into a space within myself that feels so still and peaceful. It is filled with presence and wisdom…
Marieke Haver – Netherlands
Marieke was terrified of riding horses for years. It wasn't just the strength and speed that horses have that scared her. The fear was deeper. Afraid to lose control, no trust in her own abilities and scared to lose the trust between her and the horse. Riding is absolutely not the most important thing for Marieke, but when she is on an adventure together with a horse she feels free and at the same time more connected than ever to nature and life…
Madelaine Lindholm – Sweden
As brave, free, curious, and aware.
I see it as my life's task to contribute together with the horses to our collective journey together by guiding people on the journey in different ways to remember who they truly are, in their unique, important, wise, beautiful self…
Danielle Scepanovic

– Canada

Danielle has been passionate about horses since she was young. She read the books, went to the summer camps, had the riding lessons, and even learned how to train horses at 12 years old. After doing horses only part-time through school, she now finds herself back in the horse world...
Jennie Carlsson -Sweden
Jennie has always been drawn to the magic of horses. She grew up spending a lot of time on horseback at the local riding school in Sweden. Her walls were covered in posters of horses and unicorns – the magic of horses was real!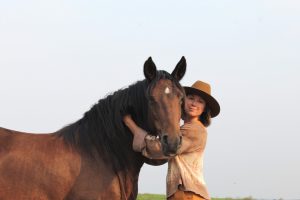 Nica Ware – Scotland and USA
I am a creator; nature and horse, my muse.
I am a dreamer, on a mission to explore and experience what it means to be alive.
Nature is my grounding point, where I feel most myself…
Johanna Rosendal – Sweden
 One of the strongest memories I have from growing up is me sitting in the forest on warm moss covered ground. I am looking at a small peaceful stream of water running past my feet, streaks of sun shining through the firs, everything is calm and quiet. I feel totally taken care of by the forest surrounding me and I have this strong feeling that the earth is talking to me in the most relaxing and soothing way. It felt like coming home. Until the school bell rang and I had to join the other kids in second grade again…
Melanie Ebersole – USA
Melanie has always had a love of horses, travel and adventure.  Growing up with a German mother who loved to travel she has visited many countries over the years.  Having empathic abilities she has always felt a strong connection to all living things especially animals and trees as well as her ancestors but her spirit feels most at home in the company of horses…
Elisabeth Blomgren – Sweden
For me, communication is everything and nothing at the same time. Communication is unlimited,
uncountable, and often unseen. I try to inspire others to listen, and I love guiding them to find their path
to inner wisdom…