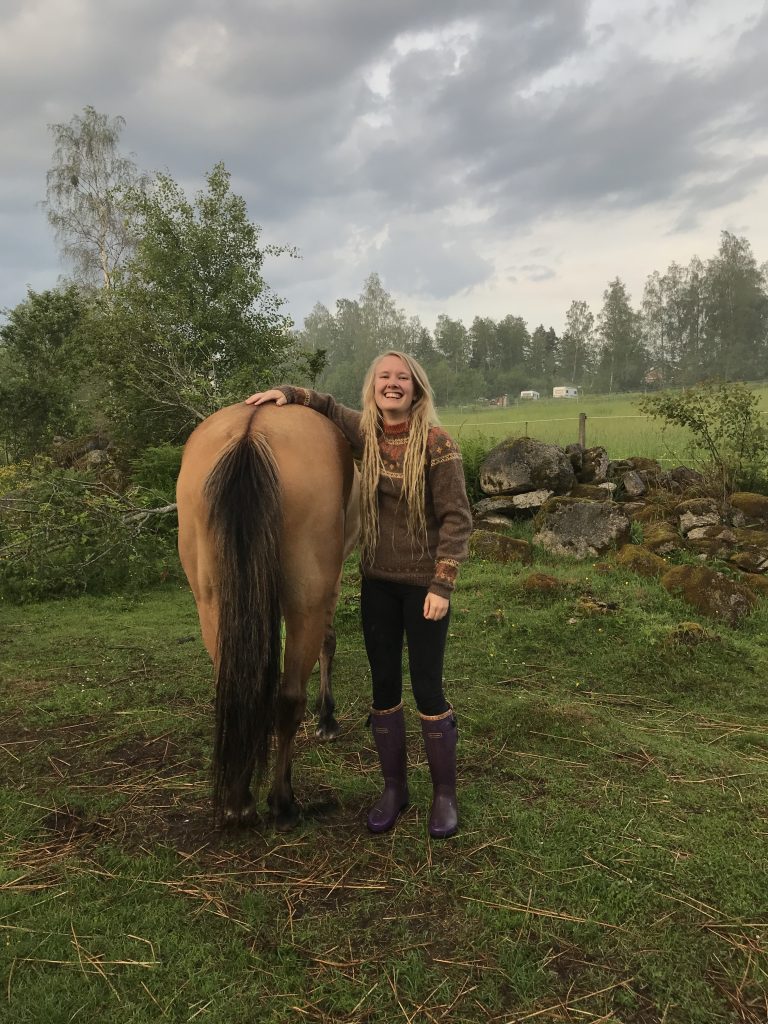 Lina is an experienced social worker, focused on working with youth. With a background in social studies, she explores topics such as equine-assisted interventions and different ways of training and interacting with animals in line with contemporary research in ethics. She does this with a focus on concepts such as empathy, self-compassion and acceptance. Together with her herd of horses she slowly opens up for others to meet horses in a gentle way.
Growing up, Lina often felt lonely, even in groups of people. Despite knowing the language and the social cues, communication and interaction with others were strenuous. Often feeling out of place, feelings of shame became a common companion. Instead, she found peace of mind among animals and in nature. When the world would turn too overwhelming, Lina sought comfort in the unconditional love given by the animals and the nature around her.
Today, Lina rather draws strength from this sensitivity and fragility. With the support of horses, and their sometimes rather firm messaging, Lina has found both the tools and a community where care and encouragement is at the centre.
If you would like to follow Lina's journey and what she offers through her business, you can do so most easily through her social media channels or via her website. Lina lives with her closest people and her herd in Småland, Sweden.
www.veragarden.se
@veragarden.se